Achieve Perfect Balance

ORL CBD Toothpaste, Mouthwash & Breath Spray
Achieve Perfect Balance
ORL CBD Toothpaste, Mouthwash & Breath Spray
CBD Toothpaste, Mouthwash & Breath Spray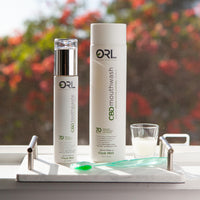 Toothpaste & Mouthwash
Leave your mouth deliciously clean and invigorated with organic xylitol, plant based essential oils, vitamins and minerals.
ORL™ toothpaste and mouthwash are designed to naturally eliminate the bacteria that causes bad breath and gum disease by penetrating below the gum line for a deeper clean.
Organic xylitol, essential oils, organic vitamins, minerals, and a perfect 7.0 pH work in harmony to help clean, protect and restore your mouth's ecosystem, strengthen your teeth enamel and freshen your breath.
Shop Now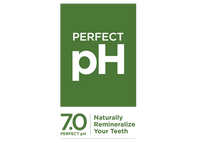 Sweet-Tasting Drinks and Snacks Are NOT the Only Things Harmful to Your Teeth
Acidity levels are described in numbers from 1-14 and called pH. The lower the number is, the more acidic the substance is. The neutral level is 7.0

When we consume acidic foods and drinks, the pH within the mouth decreases rapidly below 5.0. Low pH directly affects the health of our teeth and gums. ORL's neutral 7.0 pH Mouthwash and Toothpaste actually REVIVES your mouth to re-mineralize naturally with calcium rather than fluoride.
LEARN MORE
Now Available in the USA!
Our selection of Natural Toothpaste, Mouthwash and Breath Spray is now available.
In CBD and non - CBD varieties.
More ORL PRoducts